Irrigation systems
Whether it's a small green space in front of the house or a public green space - your plants and lawn need an adequate water supply. Installing an automatic irrigation system for your garden from Hunter or Rainbird will save you time and money.
An automatic irrigation system makes your plants independent of rainfall and ensures even water distribution. Here you will find a wide range of products for the installation, maintenance or expansion of irrigation systems.


Consumer batteries for top performance
We use batteries and rechargeable batteries everywhere in everyday life. More and more mobile devices such as Laptops, cell phones, power tools or photo and film cameras can be used independently of the power grid thanks to them. When selecting the battery to be used, attention should always be paid to quality and tested safety.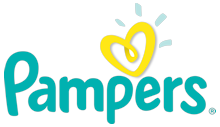 Welcome to Irritop market
Quality products, best prices, best service
With Irritop you choose a company that will meet your needs and desires at the best price. If you are looking for quality products at the best possible price then you are in the right place. Here you will find selected products from branded companies for your home and garden, professional irrigation, batteries, baby products and more. In the help and information library menus you will find information on using the products, solving problems and answers to your questions. In the offer's link you will find various offers!
You can always call us on our Hotline. We will be happy to help you.
Quality Products

When selecting our range, we place great emphasis on branded products with proven quality.

Best Prices

Our close cooperation with reputable manufacturers allows us to offer you the best prices, from which you ultimately benefit.

Top Service

If you value your money, good advice and top support, we are your partner who will offer you the best shopping experience ever.