Controllers, Valves, Rotor Sprinklers, Sensors, Sprinkler Nozzles
Professional Irrigation Equipment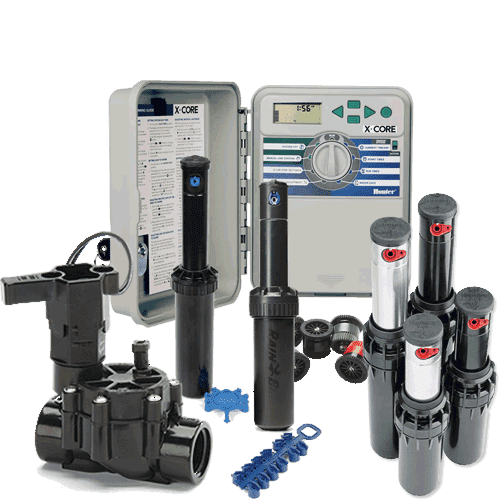 for Potable Water
Garden irrigation
Water Supply
Waste Water
Agriculture and construction
Industry and well construction
Lawn and sports field irrigation
Golf courses
Reliable connections
Tested and certified
High load capacity
Long lifetime
Versatility & Usability
Impact Resistant plastic
Easy and quick assembly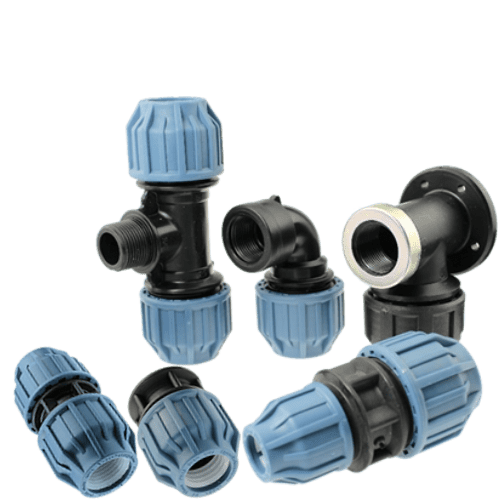 Professional Irrigation systems
No matter whether it is a small green area in front of the house, or a public greenery, your plants need a sufficient water supply. Installing a professional irrigation system, keeps your plants independent of rainfall and ensure an even distribution of the water. Here you will find a large selection of products for installation, maintenance or expansion of your irrigation systems
Welcome to Irritop
Proffesional Irrigation Systems from Irritop: Help Your Garden and Lawn Grow
Α warm weather brings with it lush lawns and gorgeous gardens, but it also means staying on top of keeping them healthy and hydrated. Be sure to properly care for your outdoor oasis by developing and maintaining a watering and irrigation system that will protect your yard even during the hot days of summer. Garden irrigation systems are fast becoming the must have addition for gardens. Irrigation systems are automatic by design and take the leg work out of watering the garden, freeing up the time gardeners would have usually spent watering their plants.
Visit our store to pick up all the watering and irrigation supplies that you'll need this season. We offer a wide selection of products for your convenience. You can also find educational tools to help you design a sprinkler system that works best for your unique yard.
Irrigation Controllers

Irrigation controllers are sometimes called irrigation timers. The controller turns the irrigation system on and off at the times you select. In other words, the controller controls the irrigation system. Having a controller with certain minimum performance capabilities is vital to efficient watering. The right controller, properly scheduled, can result in significant water savings and lower water bills. An irrigation system is a collection of pipes, tubing, valves, and sprinkler heads used to irrigate a landscape. Solenoid valves (also called stations or zones), which control the flow of water to different parts of the landscape, open and shut upon a signal from the controller. Once programmed, the controller determines when, how often, and how long each valve is open. It controls how much water goes where and when in your landscape based upon your instructions. The more programming flexibility the controller has, the more efficiently water can be applied to the landscape.

Irrigation Valves

Irrigation Valves are an important component of the irrigation control system. They turn on and off the sprinklers in each irrigation line, they also may be used for drip irrigation systems. Today almost all of sprinkler control valves are electric powered solenoid valves. A solenoid valve is an electromagnetically operated valve. The valve is controlled by an electric current through a solenoid. Multiple solenoid valves can be placed together on a manifold. Each irrigation valve controls one zone in our irrigation system.

Irrigation Sprinklers

Sprinkler irrigation is a method of applying irrigation water which is similar to natural rainfall. Water is distributed through a system of pipes usually by pumping. It is then sprayed into the air through sprinklers so that it breaks up into small water drops which fall to the ground. Sprinklers that spray in a fixed pattern are generally called sprays or spray heads. Sprays are not usually designed to operate at pressures , due to misting problems that may develop. Higher pressure sprinklers that themselves move in a circle are driven by a gear drive, or impact mechanism. These can be designed to rotate in a full or partial circle. Irrigation sprinklers are grouped together in zones that can be collectively turned on and off by actuating a solenoid-controlled valve.

Home lawn sprinklers may be professionally installed permanently in the ground and are attached to a home's plumbing system. These sprinklers can be fixed spray heads that have a set pattern and generally spray between 1.5–2m or rotating sprinklers that can spray a broken stream of water from 6–15m.

Fittings

Fittings connect all the pieces in an irrigation system. Proper fittings can be the difference between a large headache and years of trouble free operation. Our high quality fittings are available in several sizes to fill virtually any irrigation system need. They are also certified for potable water networks. The PP compression fittings are ideally suited for mounting on the PE pipes. The compression fittings can be used in a variety of ways, for example for garden irrigation, in the agricultural and construction industry, for lawn or sports field irrigation and for all green areas. The assembly is convenient, simple and fast, as is the subsequent disassembly. As a result, extensions, new installations and repairs can be carried out cost-effectively and easily.